One very nice perk of living in LA is the nice weather. We hung out in Grandma's (my mother-in-law) backyard garden for a relaxing afternoon. It was fun watching nieces play and adults adoring Atlas, the new addition to the family.
I think the little ones are finally getting used to me having my camera in their faces, ha! I love how they just carry on their business and weren't into posing/smiling for my camera.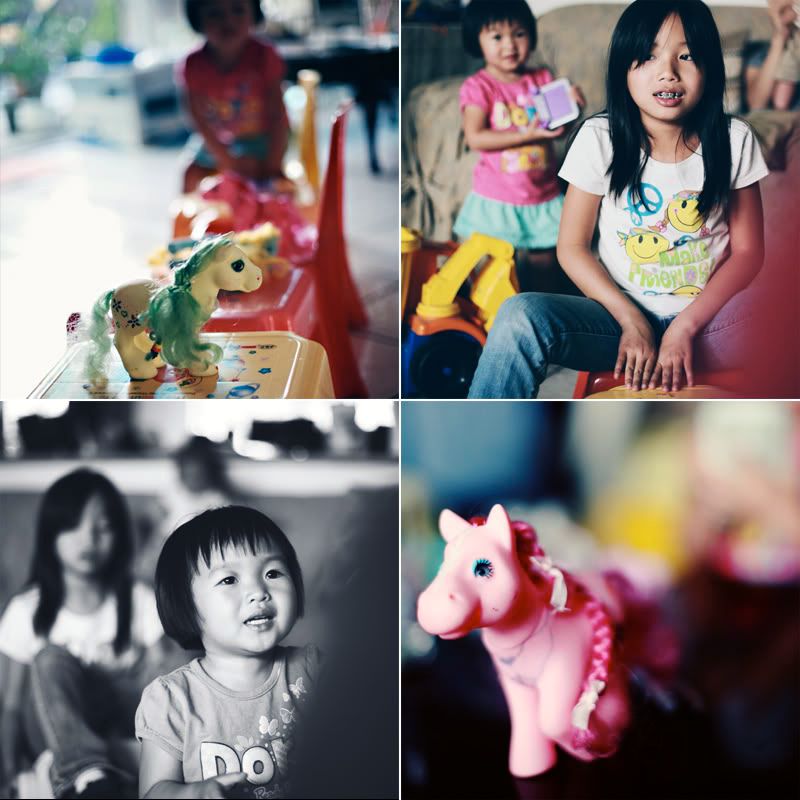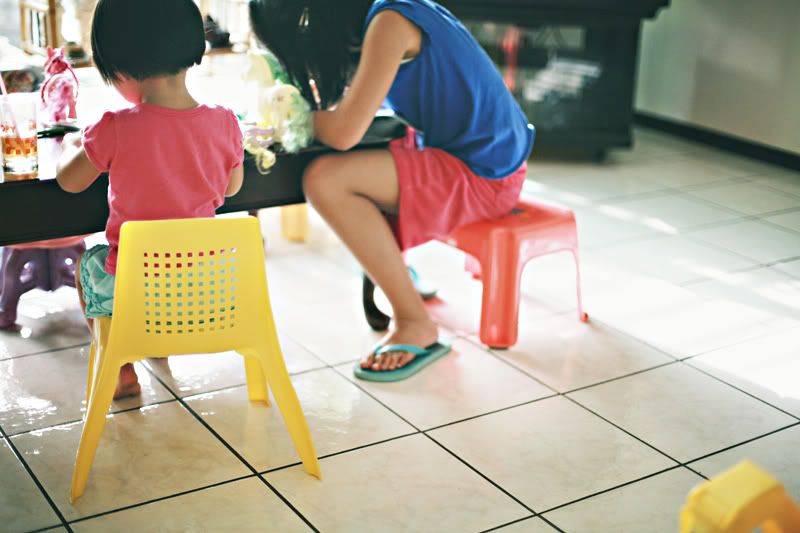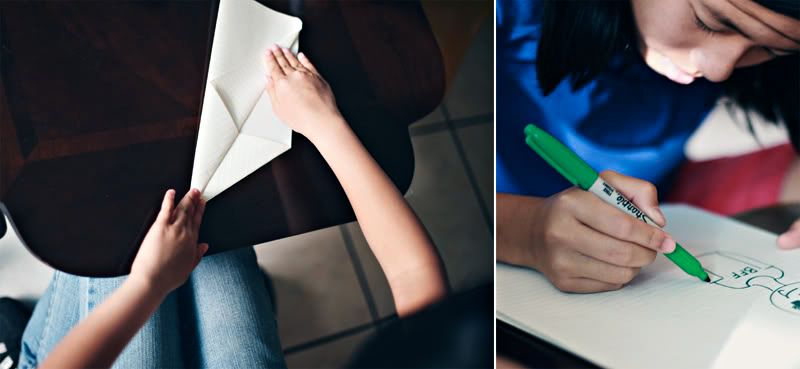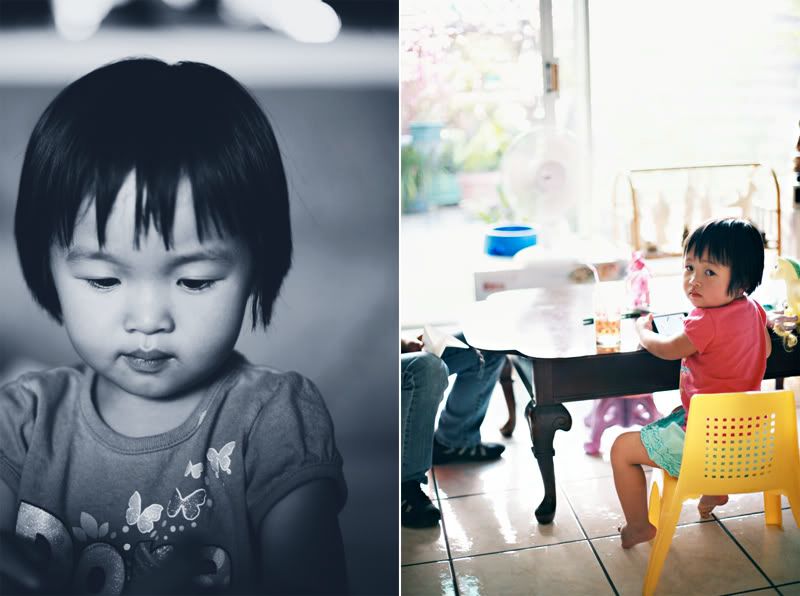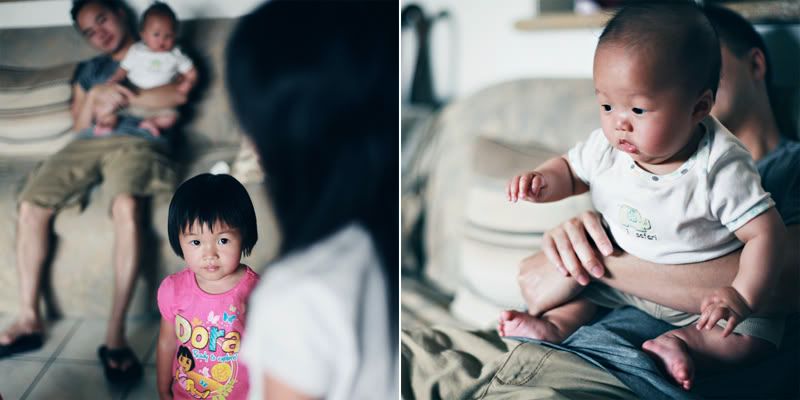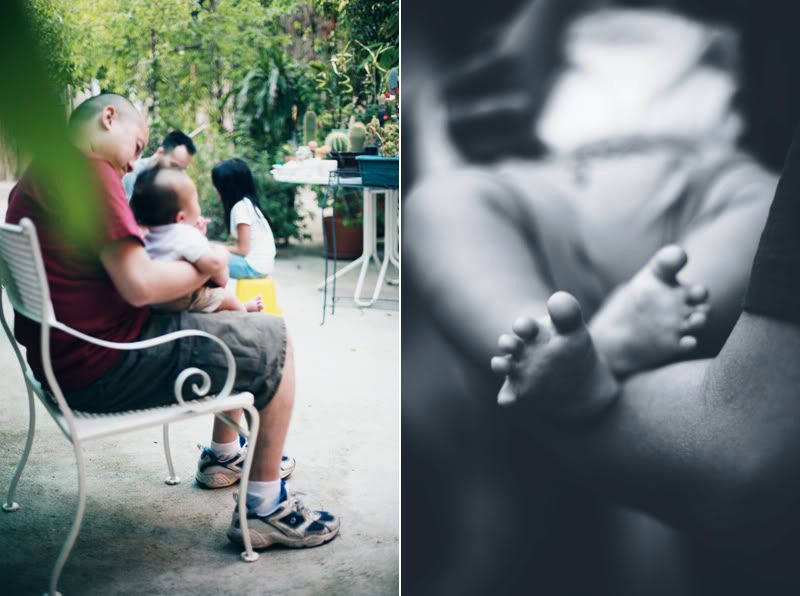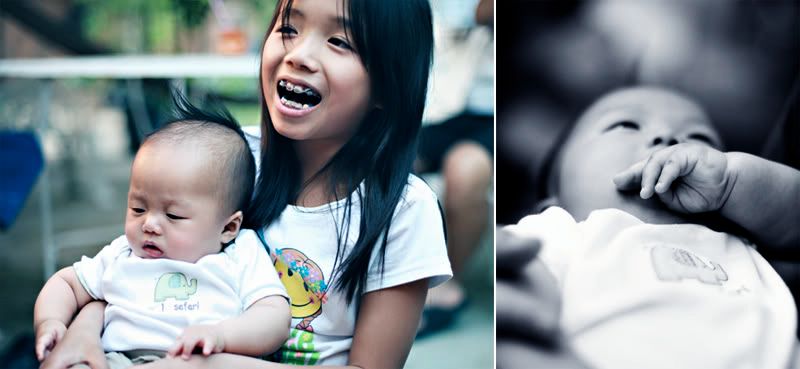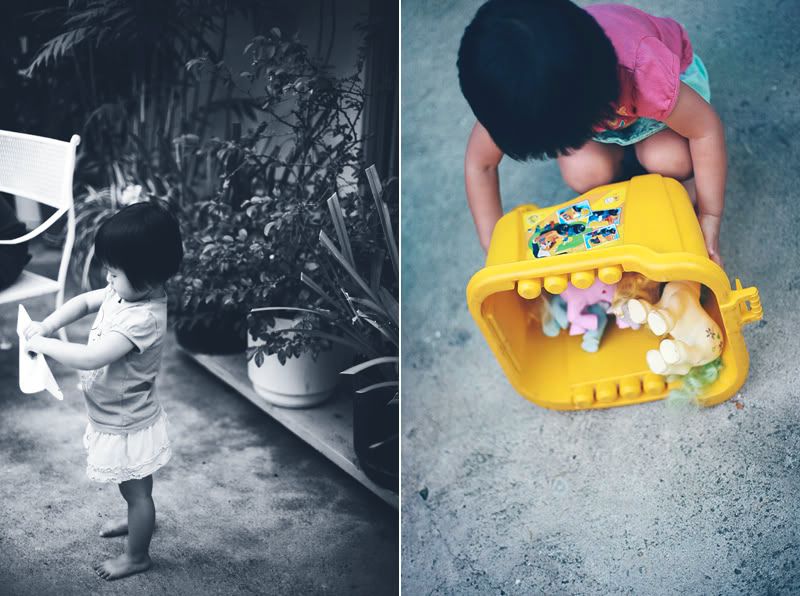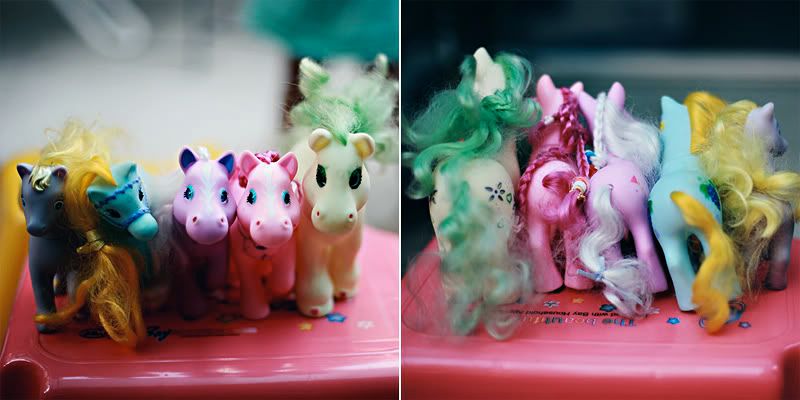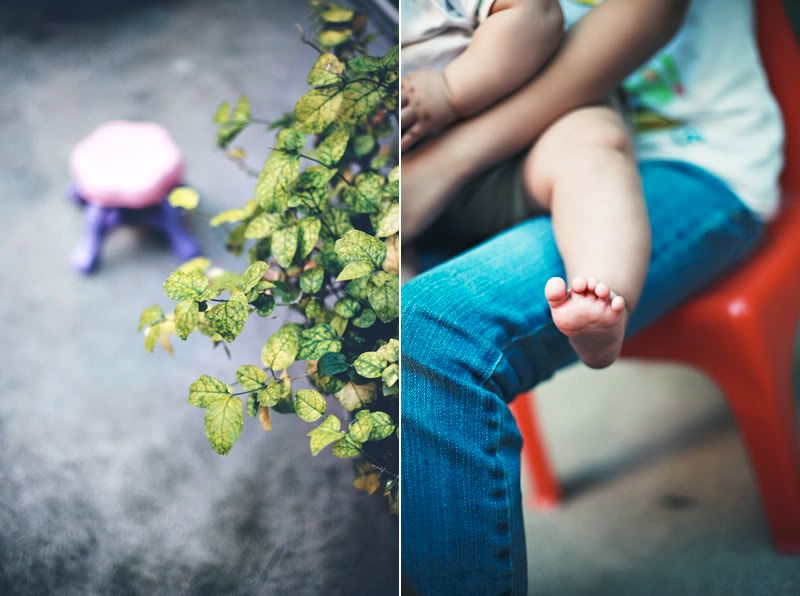 They were looking at the youtube clip of Greyson Chance singing Lady Gaga's Paparazzi. That young boy is quite talented!