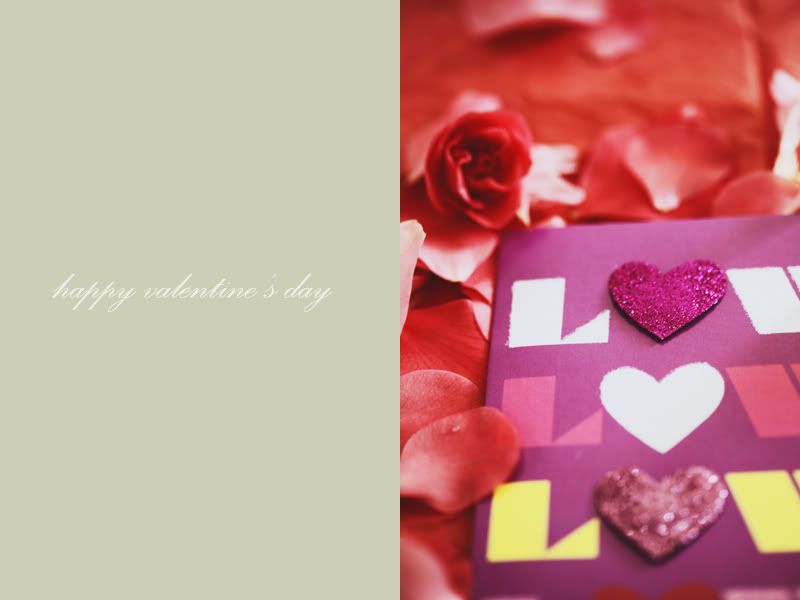 Hope you had a chance to indulge in some delicious chocolate covered dessert.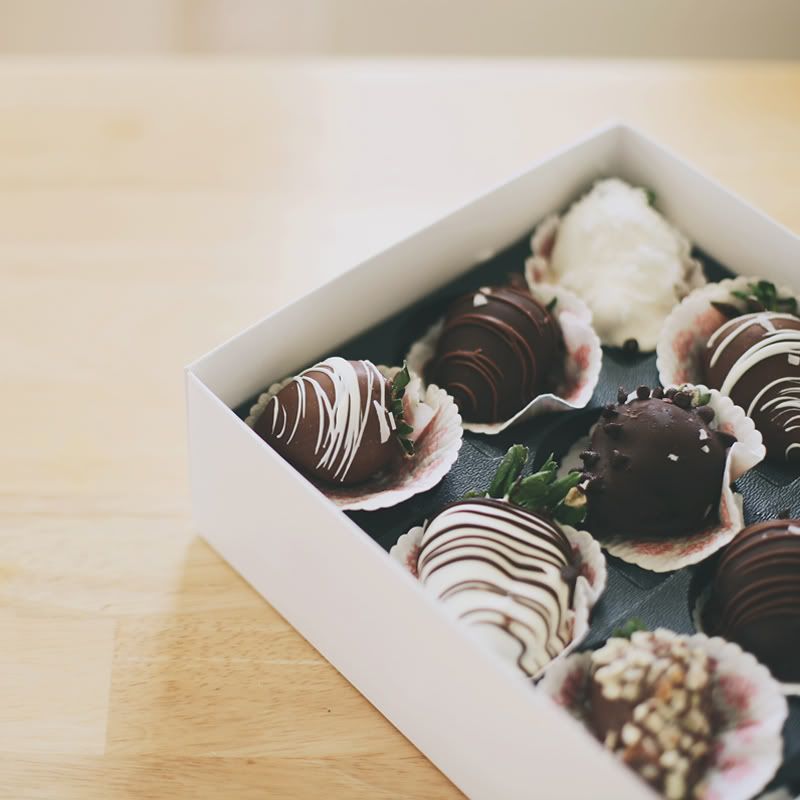 Roses can be rediculously overpriced. I think carnations make a lovely bouquet for Valentine's Day. Do you see that black and white shadowy figure behind the flowers?
It's my kitty, Pokey, getting ready to pounce on the flowers. She has a strange affinity for flowers and fruits. When she sees flowers, she wastes no time to devour them. The problem is that some plants can be quite poisonous to cats. So, she was scolded (gently, of course).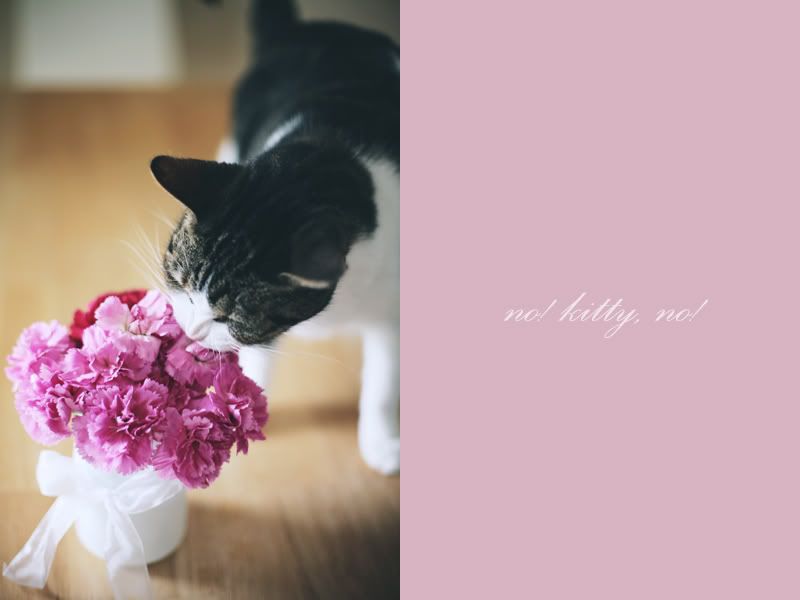 And lastly, here is an interesting mutant for this special day: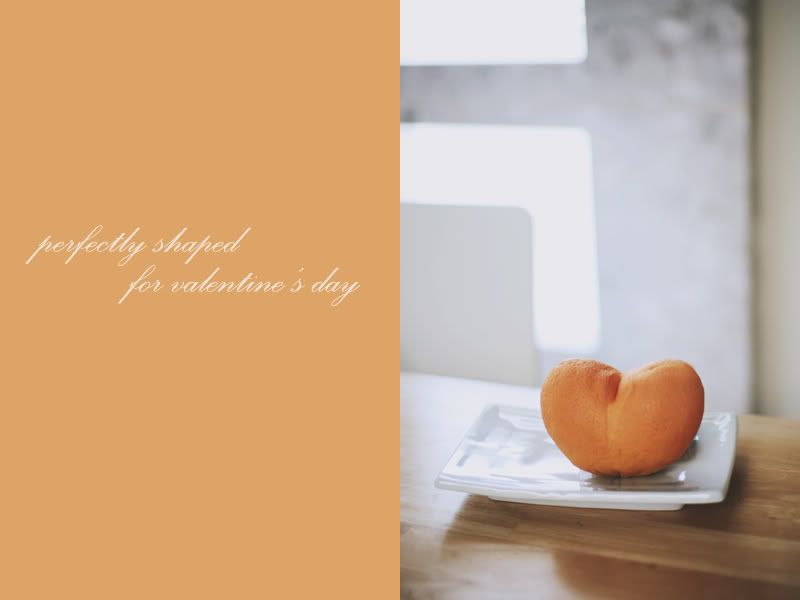 XOXO,
Karleen