Finding Pokey in some sort of a container is a common occurrence. It doesn't matter how small it is or if it's already filled with something else, she will still sit in it like it's the most comfortable place.
Her favorite is jumping into a warm load of laundry that has just come out from the dryer.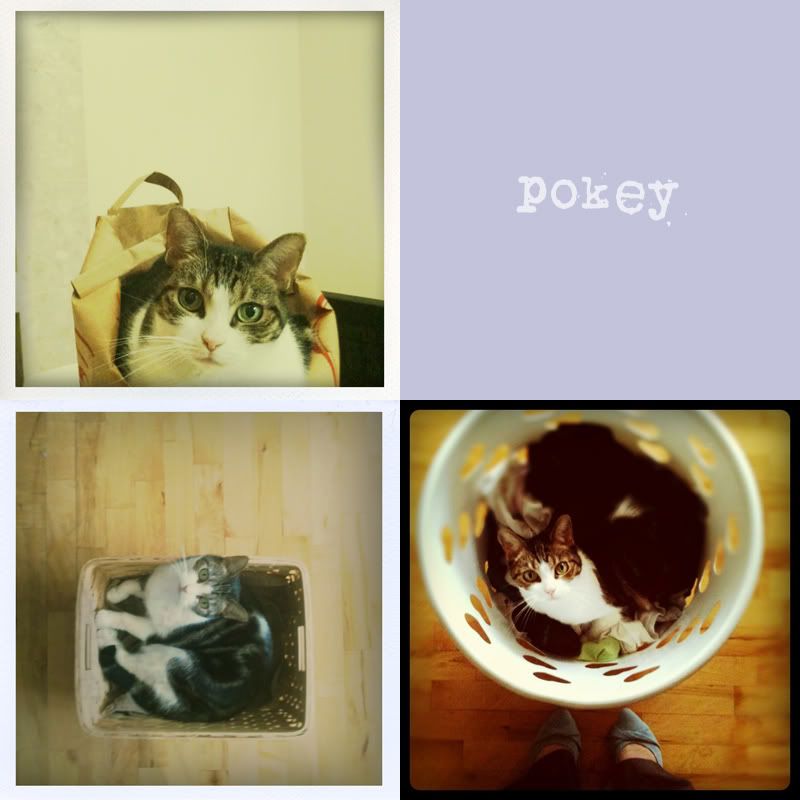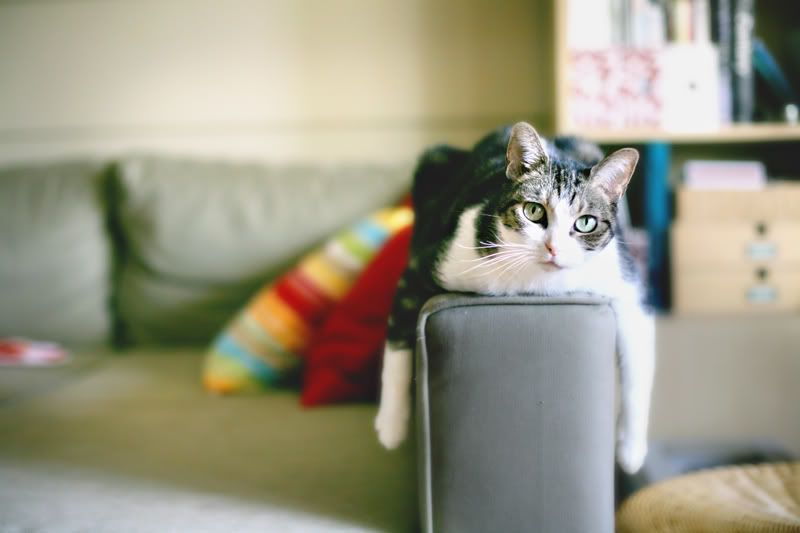 Don't know how she got into my purse...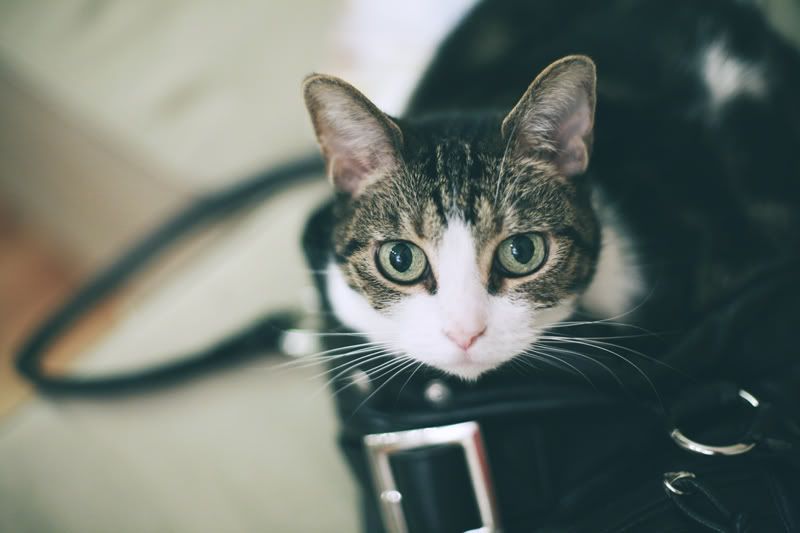 If there was a kitty modeling contest, I think she would totally win it (she also has the diva attitude to go with her looks!).